For the Siebenaller family in Huldingen, the working day begins at 6 a.m., when Kim, who runs the business with her husband and parents, checks on their 140 dairy cows to feed them and water the calves. By 11 a.m. in late summer and autumn, it's time to head out into the fields to harvest potatoes and onions. The Siebenaller family let the onion leaves mulch down before using the potato harvesting machine to dig the onions up. The onions are then left to dry in crates in the family's own storehouse on the farm. When evening comes, it's time to milk the cows again, muck out the barn and put down fresh straw.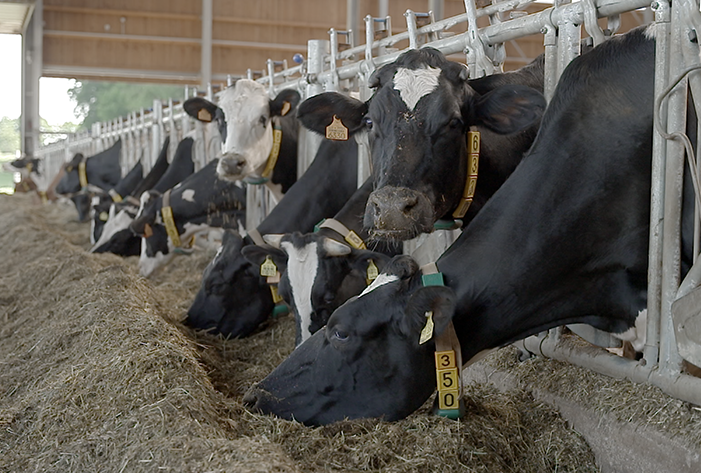 The milk is delivered to Luxlait, while the onions, the "Ënnen van douawen", which are grown on a three-hectare plot, are sold to the supermarket chain Cactus. The family has given over one hectare to growing a variety of potatoes, including Allians, Annabelle, Desiree and Bintje, which are sold to restaurants as well as private customers straight from the farmyard itself. Sixty hectares of the family business are given over to grass, with another 50 for corn, peas and cereals, all of which are used to feed the cows.
Even as a child, Kim Siebenaller used to love helping out on her parents' farm. "Even then I spent most of my time in the barn and I always enjoyed working with the cows," she says.
Why is it better to purchase regional produce?
"Because that way you can support the producers in your own village or region and help to boost your local economy. Transporting goods over short distances protects the environment, and the customers get to see where their food comes from. They just need to take a glance at the fields and the farmyards."
The range of local products is getting bigger and bigger. When customers spend their money at home, the value that creates is kept within the region.