Laurence Duhr's workplace is the vineyards: together with employees from the "Château Pauqué" wine estate, based in Grevenmacher, she cultivates 10 hectares spread over 40 kilometres, whilst her father, Aby Duhr, handles the production in the winery. Shell limestone, marl clay and sandstone are the types of soil on which her grapes grow, and which give her wines their distinctive character. These originate, in part, from vines planted as long ago as 1939, and are fermented using types of yeast which are naturally found in the vineyard and in the cellar.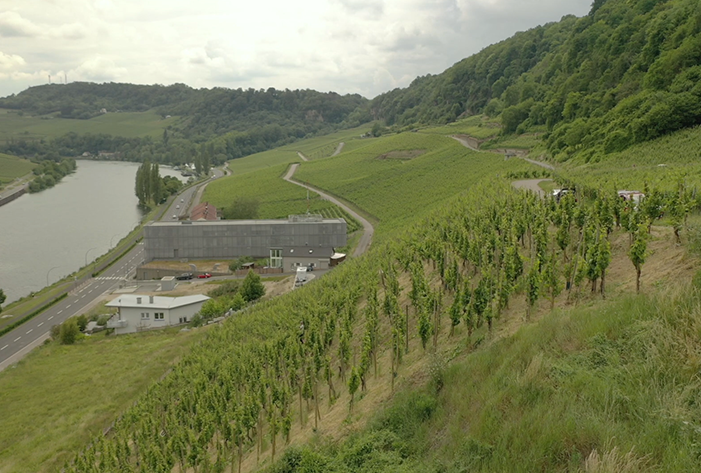 "I live and work according to the rhythm of the vines", says Laurence Duhr. "In cultivating and looking after the vines, I am completely dependent on the weather conditions and on the stage of development that the plants have reached at any given time." It is this collaboration with nature which motivates her every day as she goes about her tasks, working in harmony with the changing seasons. In winter, the vines are cut back and then tied, in preparation for the new budding that is to come. In spring the vines start to bloom, and in summer the shoots are thinned out. "The grape harvest takes place in the autumn; at this point I make the selection of the healthy grapes and deal with getting them into the cellar, where they are pressed and the tanks are filled with the must", explains Laurence Duhr.
 Why is it better to purchase regional produce?
 "We all have a responsibility, and whenever we make a purchase, we are voting for or against a particular origin and production method, by deciding whether or not to buy a given product." It follows that each consumer has a direct impact on climate change. It is not only the quality of fruit, vegetables and meat that is positively affected by shorter transportation distances; this is the case with wine too.
Conservation of the regions, of their cultivated landscapes and of the things that they typically produce likewise depends on support from consumers.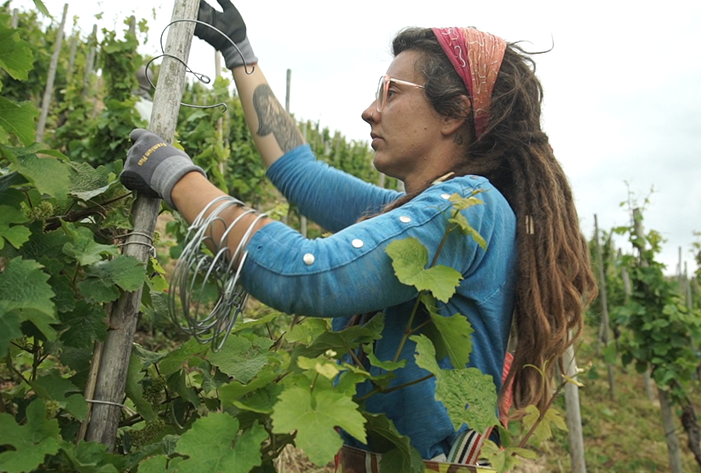 "Through the products of our homeland, we can once again get to know the region, and can experience it in a whole new way. We can develop a relationship with our environment and re-learn the lesson that everything has its own time and its own season." In this globalised age, it's possible, for example, to buy a bottle of wine from Australia for three euros. "But if we stop to think about this, it rapidly becomes self-evident that that bottle of wine cannot be produced on the basis of fair competition. It should be possible for all producers to live on the basis of fair trade. And in order for that to happen, you have to have consumers who support such a system, through the purchase decisions that they make", says Laurence Duhr.
We need to think globally and to support local and regional producers in the things that we consume.