Laying hens and Limousin suckler cow husbandry are the main operations of this farm, which is run by third-generation farmers Lynn, Bob and Pol Jemming, with help from their parents Marie-Antoinette and Jean-Marie. The farm is also involved in arable farming to grow feed for their stock as well as wheat and spelt for flour production. In 2009, the family decided to switch the farm to organic farming practices.
A large part of the Kahler-based farm's output is sold via farmer-to-consumer direct marketing in a small self-service shop on the farm, which is extremely popular with its customers, and to Maisons Relais (the farm is taking part in the SICONA nature conservation syndicate's "Natur genéissen" project), restaurants and hotels.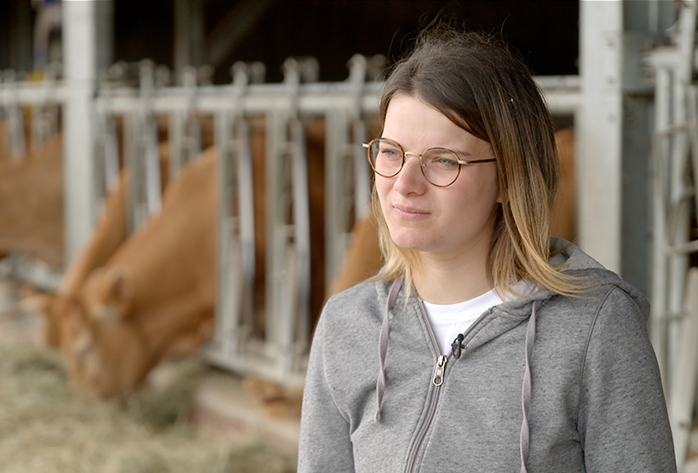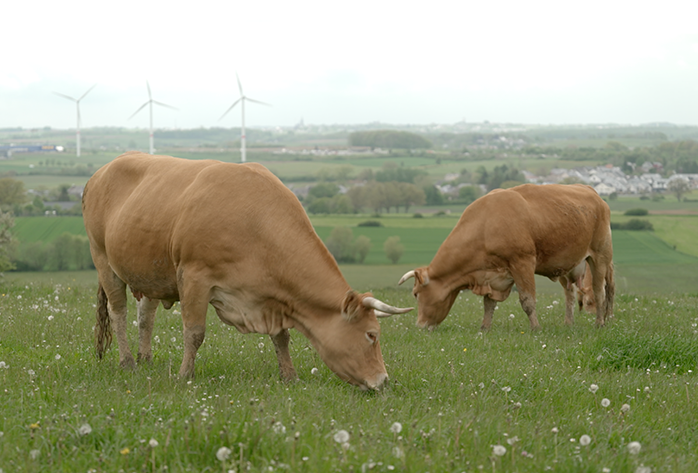 The rest of the eggs are sold in different supermarkets through the Bio-Ovo cooperative.
Alongside regular tasks such as feeding the cows, collecting eggs, preparing and delivering orders, there is a large amount of seasonal work, namely harvesting and bringing in hay and straw, looking after cattle in the pasture, repairing fences, and so much more; as Lynn Jemming says, "something is always happening on the farm." Farming is her passion and she loves being able to independently carry out projects that drive the business forward.
Why buy locally?
"In COVID times, customers have increasingly turned towards food that is produced in Luxembourg. With local producers, the customer can have a look behind the scenes and get a picture of how agriculture works in Luxembourg for themselves. When shopping for food, customers make a decision about what type of production they want to support. In Luxembourg, we have strict rules concerning animal welfare and environmental protection that are monitored every year," explains Lynn Jemming. "Grazing cattle play an important part in the areas of environmental protection, the landscape and the use of extensive areas. Grassland is only usable thanks to ruminants and these help to store CO2."
It's not just farmers that play a role in protecting nature, but also customers. Buying seasonal, local produce plays an important part in this.