Bring one litre of water to the boil; add 12 g salt. Pour in 500 g buckwheat flour, stirring constantly until a thick paste is obtained. Fry 100-200 g bacon in its own fat. Dip a tablespoon in boiling salted water and use it to cut out the flour dumplings.
Place the dumplings in a hot dish, add the fat, fried bacon bits, melted butter and a pot of cream, and keep warm in the oven.
4 portions
30 minutes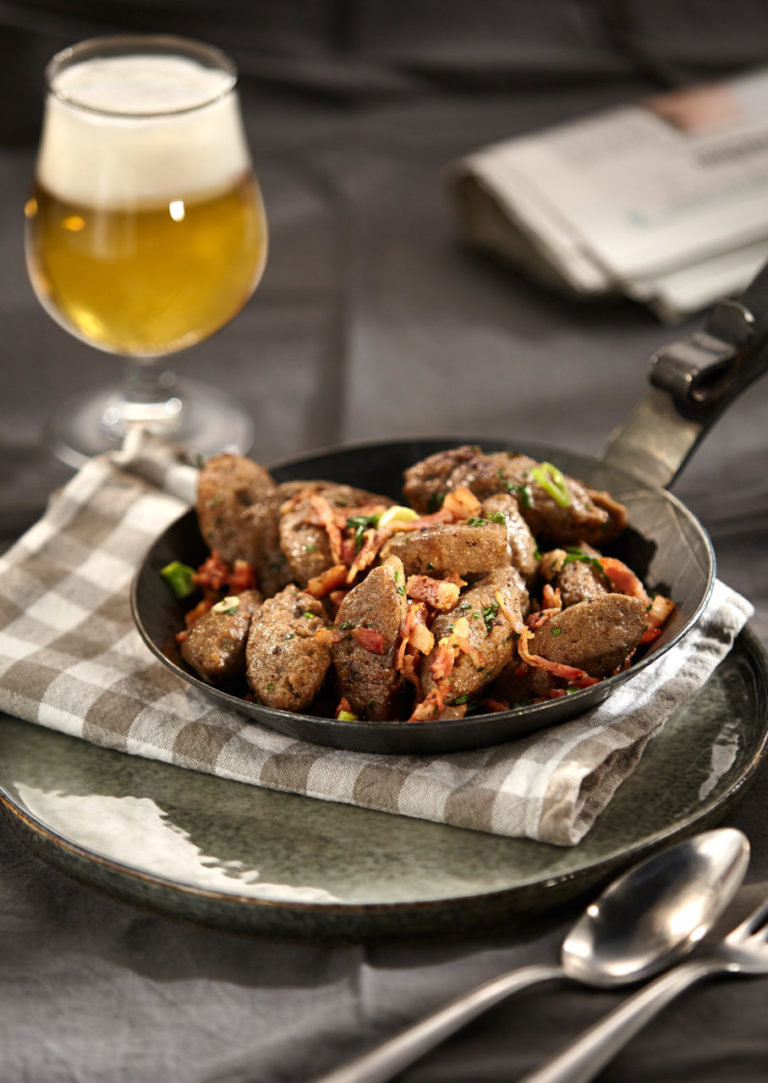 © photostudio C. Bosseler
Ingredients for buckwheat flour dumplings
 (Stäerzelen)
1 l water
500 g buckwheat flour
100 – 200 g diced bacon
1 1 pot of cream
12 g salt

Moulin J.P. Dieschbourg
S. À R. L.
© photostudio C. Bosseler
Philosophy
The Dieschbourg family began producing flours in 1897. It used to produce flour in its historic mill built in 1910, and in 2011 it started using a stone mill to produce gluten-free buckwheat flour. One of our specialities is Dieschbourg coffee, which we have been roasting at the mill since 1992. In addition to the traditional Boursy coffee dating back to 1883, the roasting shop offers a wide selection of certified organic and fair-trade blends sourced from three continents. All our products are available to taste and buy in our shop at the mill, or after visiting the old mill. Faithful to the family tradition, Moulin Dieschbourg guarantees the excellent quality of its products.
The guarantee of top-quality flour, coffee and service