Mix one egg, 75 g sugar, 75 g butter, 250 ml milk, 400 g flour and either one 42 g cube of live yeast or two sachets of dry yeast, and knead to a smooth dough in a food processor. Add 10 g salt and knead for two minutes more. Divide the dough into two equal balls, leave to rest for one hour, knead again vigorously and leave to rest for another half hour. Knock the dough down into a round shape and push about ten dots of butter into each ball. Then glaze with egg yolk and scatter sugar over the top.
Bake for 25 minutes at 180°C. That's it!
2 portions
120 minutes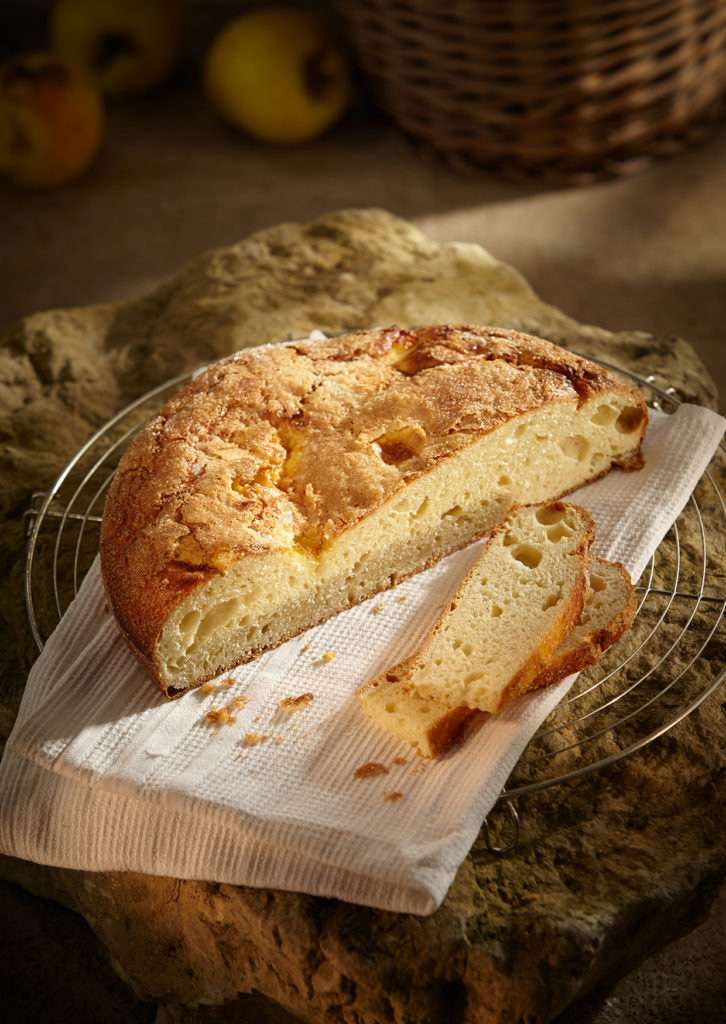 Ingredients for sugar cake
(Schuedi)
1 egg
75 g sugar
75 g butter
250 ml milk
400 g flour
1 cube of live yeast (42 g) or two sachets of dry yeast
10 g salt
10 dots of butter

Touristcenter Heringer Millen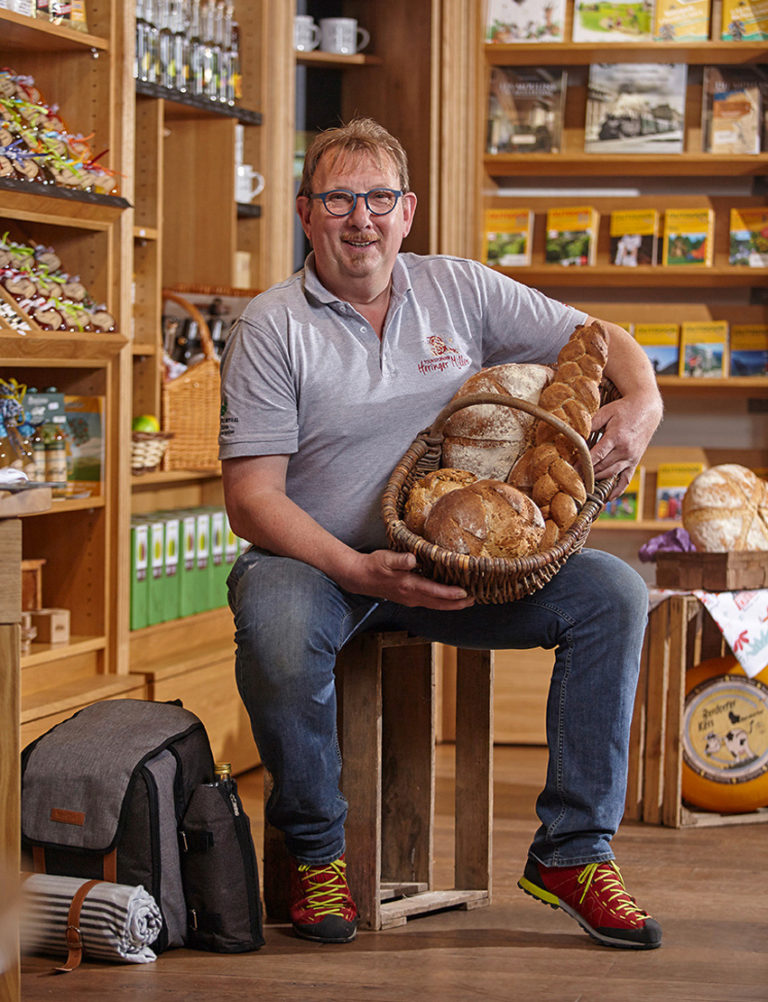 Specialities
Mill bread, 'Schuedi' mill cake, shop selling regional produce
Philosophy
This former seventeenth-century mill has been completely renovated; it now offers a whole range of services in addition to tourist information. Among other items, our traditional 'mill bread' (Millebrout) and 'Schuedi' are prepared on the same day we make our bakery and pastry items, while the large regional shop offers food items and baskets filled with produce from the Müllerthal.
A passion for our region!