Preparation and cooking time: 60 minutes
Peel the potatoes, cut them into large cubes and boil them in salted water for 25 minutes. During this time, heat the milk with butter, salt, pepper and grated nutmeg. Then press the cooked potatoes into the warm milk-butter mixture with a mash press.
© photostudio C. Bosseler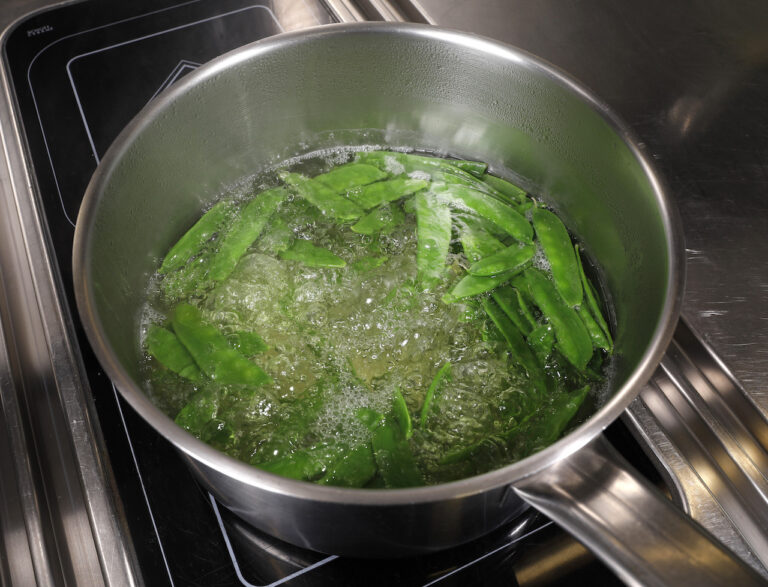 © photostudio C. Bosseler
Cut the washed sugar snap peas into lozenges. Sauté the cut sugar snap peas with the chopped shallots, rosemary, salt and pepper in a cooking pot. Add 4 cl of water and steam with a lid on the pot.
Chop the shallots and sauté in the butter until translucent. Deglaze with Riesling and meat stock and reduce. Add the mustard and cream and continue to boil down. Season to taste with salt and pepper. Finally, fry the "Wäinzoossissen" in the warm oil.
© photostudio C. Bosseler
© photostudio C. Bosseler
Ingredients for 4 people:
Mashed potatoes and sugar snap peas
750 g floury potatoes
80 g butter
100 ml milk
10 g shallots
160 g sugar snap peas
Rosemary
Salt, pepper, nutmeg
"Wäinzoossiss" with mustard sauce
4 "Wäinzoossissen" (sausages, Luxembourgish speciality)
2 tbsp rapeseed oil
20 g butter
10 g shallots
10 cl meat stock
10 cl cream
10 cl Riesling
2 tbsp mustard
Salt, pepper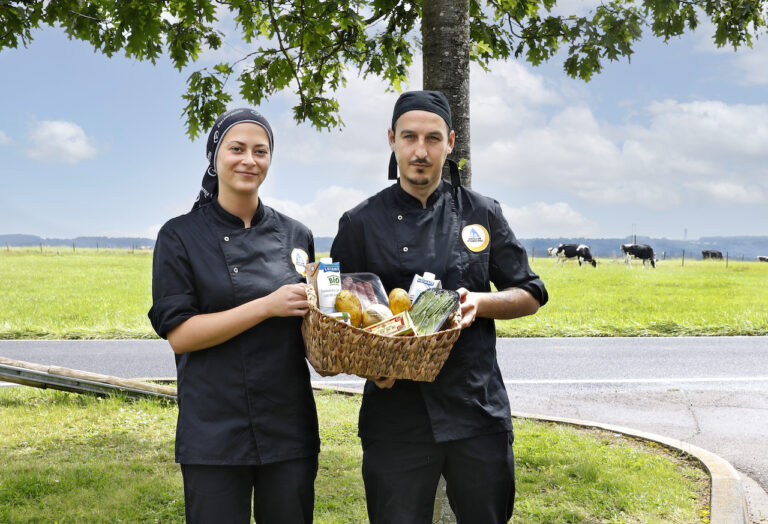 © photostudio C. Bosseler
The kitchen staff are happy to present Luxembourg cuisine in the multicultural environment of the youth hostels. This naturally includes food from regional and seasonal production. The honey used in the kitchens is produced by bees whose hives are located on the roofs of the youth hostels in Esch-Alzette and Luxembourg City. The eco-balance plays an important role in the selection of products and therefore unnecessary transports are avoided.
Philosophy
Nature conservation and environmental protection are matters close to the heart of the "Auberges de jeunesse luxembourgeoises asbl". Ecotourism also includes sustainable nutrition and local food. Above all, regional and fair-trade products are used. When compiling the menus, the seasons are considered. In addition, as little food as possible is thrown away in the youth hostels. To this effect, the portions are adapted to the wishes of the clients.
At our youth hostels, the food is not cheap, but fair and inexpensive.