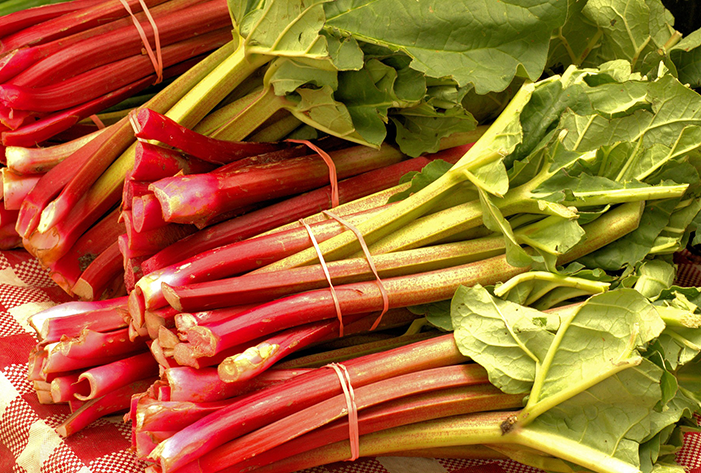 Country lore – rhubarb
According to ancient country lore, rhubarb should no longer be eaten after 24 June, because the later it is harvested, the more it contains oxalic acid – an element that can be poisonous if consumed in large quantities. That said, it is unthinkable that we could ever eat rhubarb in such massive amounts. Nevertheless, it's a fact that growers no longer harvest rhubarb after 24 June. This gives the plants sufficient time for regeneration, enabling enough rhubarb to grow again in the following year.
Raspberries – a local superfood
Did you know that the raspberry is also known as "the queen of berries"? It is reckoned to be a local superfood, being especially rich in vitamins, minerals and trace elements.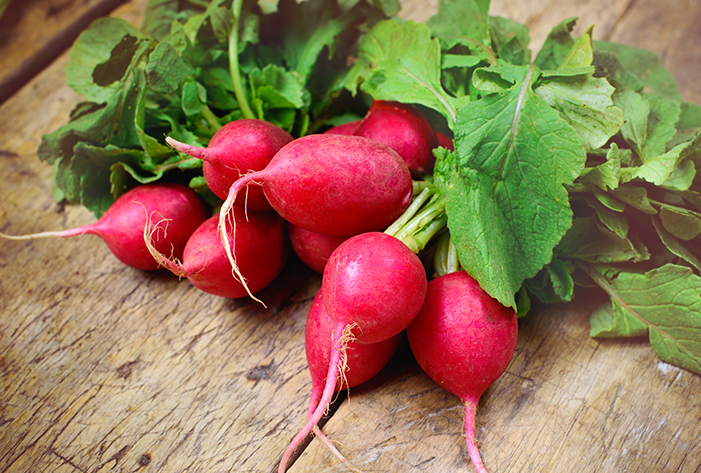 Processing radish leaves
Even the leaves of radishes can be put to good use. However, you should make sure that they are still fresh. Wash the leaves, dry them well and chop them up into small pieces. They not only improve your dishes in terms of taste, but are also a source of lots of healthy vitamins. By adding radish leaves, you can also spice up freshly prepared herb curd or even home-made herb butter, giving it a special, fresh zest.