Prevent potatoes from sprouting
The best way to prevent potatoes from sprouting is to place an apple next to them. Apples produce ethylene, a gas which ensures that the potatoes remain fresher and firmer.
Freeze carrots
To make carrots keep for longer, you can simply freeze them. Cut them up into pieces and blanch them for about 3 minutes, then cool them down in ice-cold water and leave them to dry. If you then immediately freeze the carrots, they will keep for several months. In this way, they will remain at all times ready to eat, and you can use them whenever you want.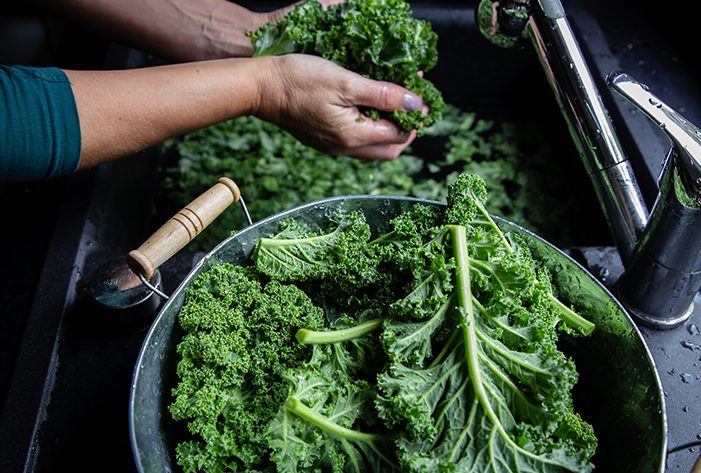 How to stop kale from becoming bitter
Cooked kale can sometimes have a bitter taste, making it inedible. To avoid this, add a pinch of sugar, a little sweet mustard or a dash of lemon juice – this will remove the bitter flavour from the kale. If this doesn't fully solve the problem, there's always grandma's secret tip: dice a pear and cook it together with the kale. The sweet flavour of the pear blends in perfect harmony with the bitter kale.